The lunch menu is available only by reservation.
Those in the know are aware of THE PARKLODGE's secret menu, which we take great pride in.
* Please understand that the menu may change in part depending on the availability of ingredients.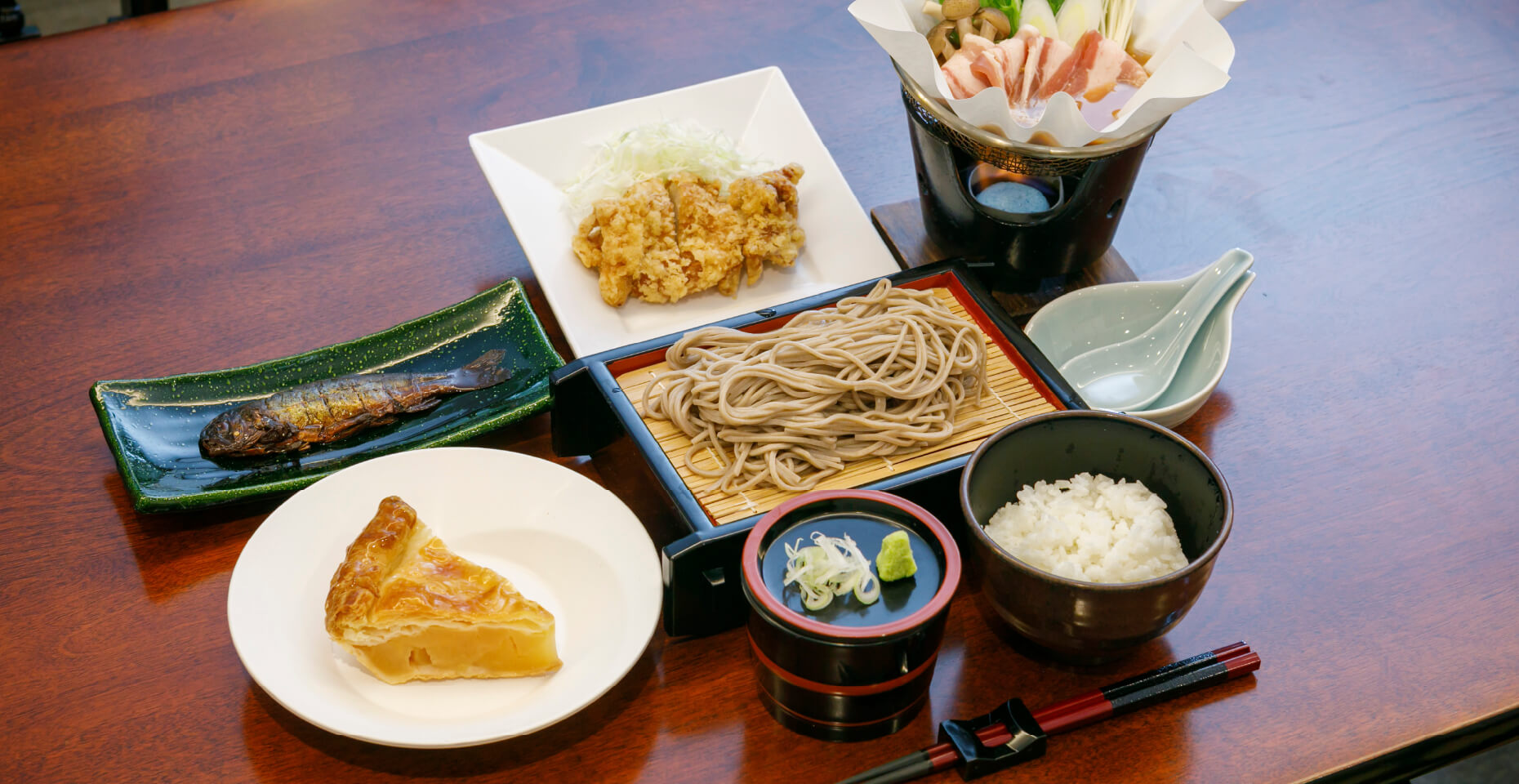 MYOJIN(2,500yen)(excluding tax)
Of course, you'll find such Nagano delicacies as soba noodles and sanzokuyaki (fried chicken), but our satisfyingly filling sets also feature dishes such as rainbow trout stewed in sugar and soy sauce, hot pot dishes, and rice.
What's more, the TROIS CINQ cafeteria attached to THE PARKLODGE Kamikochi sells the most popular apple pie you'll find in Kamikochi!